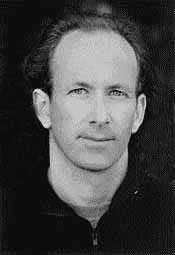 The Washington Post called Steve Zikman "the man who wrote the book on wanderlust." Steve is the founder of the International Museum of Travel & Tourism (IMOTT) and has ventured through more than 50 countries on six continents. In fact, this former attorney left behind a successful law practice in Toronto to set out on a three-year, around-the-world journey. His travels have allowed him the opportunity to meet with two of the most fascinating figures of our times--Nelson Mandela and Mother Teresa.
Steve Zikman is co-author of the bestselling series titles Chicken Soup for the Traveler's Soul and Chicken Soup for the Nature Lover's Soul, and author of The Power of Travel: A Passport to Adventure, Discovery and Growth and Doing Good for Goodness' Sake. A member of the American Society of Journalists & Authors and a NATJA (North American Travel Journalists Association) Award winner, Steve has appeared on hundreds of radio and television programs nationwide.
In addition to his writing, Steve is a certified Mediator and president of The Next Fork. These groundbreaking trips explore such timely lifestyle issues as embracing change and transition, finding more work/life balance and rediscovering a sense of purpose.
Steve Zikman is a dynamic and captivating keynote speaker. His powerful Programs and Topics offer rich, results-oriented content--inspiring audiences across the country and around the world to see their lives in a refreshing light.
When he's not on the road, Steve can be found working in his studio or hiking the mountain trails near his home in California.